The National Miniature Donkey Association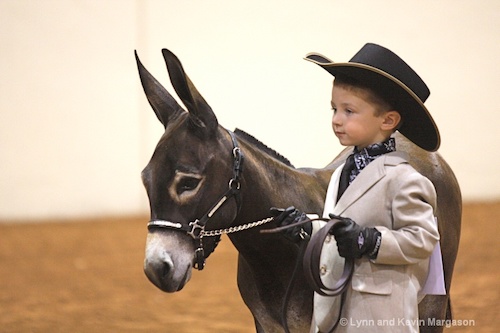 NMDA Sanctioned Shows
NMDA sanctioned shows have been ongoing since 1992 and have been enjoying expanded participation over the years. The purpose of the Show Rules is to provide a framework for showing Miniature Mediterranean Donkeys that emphasizes the well being/safety of the Breed, provides a level playing field between experienced and novice Competitors of all ages, and fosters good sportsmanship.
2023 Show Calendar
NMDA 2023 National Show
Heart of Oklahoma Expo Center
June 2 – 4, 2023
Contact: Kim Winton;
Email: contact@assn9ranch.com
Kansas Donkey Days, Salina , Kansas
July 7 - 9 , 2023
Contact Debby Miller;
Email: millersmeadow@gmail.com
OC Fair — Costa Mesa, CA
Aug 4 & 5 , 2023
Contact: Nik Kieler; 714-708-1595
Email: nkieler@ocfair.com
Ozark Empire Fair — Ozark Empire Fairgrounds, Springfield, MO
Aug 4 & 5 , 2023
Contact: Susan Fox; 417 522-8608
Music City NMDA Show — Clearview Farm, Shelbyville, TN
Aug 11 - 20 , 2023
Contact: Katrina Fleener;
Email: kfleener@comcast.net
State Fair of Texas — Dallas, TX
Aug 19 - 20 , 2023
Contacts: Patty Poe
Email: ppoe@bigtex.com
Rhonda Westbrook; (972)757-8342
S.C. State Fair Donkey & Mule Show
Oct 20 - 21, 2023
Contact: Shannon Hoffman; 919 754-7568
2024 Show Calendar
Fort Worth Stock Show & Rodeo — Fort Worth, TX
January 20 - 21 2024
Contact: Lauren Lovelace Murray; (817)877-2400.
Email: lauren@fwssr.com
NMDA-Approved Judges 2023
NMDA Show Chair Diane Calderon
515 E. Carefree Hwy. PMB #101, Phoenix AZ 85085;
(623) 465-7276
E-mail: dchorses10@gmail.com
Kevin George
6191S. 4240 Rd.
Chelsea, OK 74016
(918) 851-1169
Eric Scott
18700 Naomi Dr.
Cashion, OK 73016
(405) 317-5531
Diana Firestone
702 Mine St.
Llano, TX 78643
(325) 660-5858
Karen Iversen
P.O. Box 820
Lecanto, FL 34460
(352)628-9186, (352)634-5425
Email: diamondkranch19outlook.com
Karen Doby
124 Crown Colony Dr
Prosper, TX 75078
334-596-0284
Kay Tracy
2830 Bloomingburg-New Holland Rd. NE
Washington C.H., OH 43160
(740) 437-7640
Pat Hightower
811 Welle St.
Dayton, NV 89403
(530) 941-2840
Bobbie Ferraro
1835 West Ward Ho
Navasota, TX 77868
(936) 825-3410
Kelly J. Reames
498 Johnson Cemetery Rd.
Paris, AR 72855
(479) 438-0103
Sandy Croote
11 Pine St. Apt. 429
Montclair, NJ 07042
(518) 376-4385
Elaine Page
3751 Conquergood Rd.
Harbor Beach, MI 48441
(989) 670-5702
Wayne Whitehead
1227 Keefer Rd.
Mansfield, OH 44903
(419) 524-6535
Margo Hepner-Hart
10556 NW 195 Ave
Hillsboro, OR 97124
(503) 645-0400
Butch Watson
7787 SW Regional Airport Blvd.
Bentonville, AR 72713
(479) 644-1930
James Rutledge
17103 S Lake
Montgomery, TX 77316
(936) 588-1982
Dawn M. Taylor
4683 W. County Rd.3
Ray, MN 56669
(812) 360-2258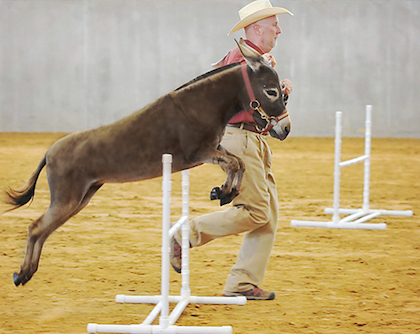 SHOW NEWS
ATTENTION YOUTH...
NMDA has added an End of Year Youth Hi-Point Champion in addition to Jack, Jennet and Gelding Champions.
The NMDA End of Year Youth Hi-Point champion is awarded to the youth that has successfully competed in three (3) NMDA shows and accumulated the most points during a calendar year in halter and performance classes. A minimum of 30 points is necessary to qualify.
Youth participating for this award need to be an NMDA family member. Points can only be accumulated on one donkey. That donkey must be declared at the first show the youth participates. Youth can show different donkeys throughout the year but only one will count toward the End of Year award.
More Show Information
For a complete listing of all rules, download NMDA's Show Rules (pdf).
To apply for NMDA sanctioning, download and submit the NMDA's Show Approval Application (pdf).
To get a hardcopy of NMDA's Show Rules, please contact:
NMDA Central Office at nmdaasset@aol.com
Reminder to show management
Please note that NMDA requires show results be returned on the form supplied to show management. Results must be readable and contain all information requested. Returned electronically is preferred but the form can also be copied and sent by mail. Also, that the results need to be returned to Show Chairman within the 15 days with the $2.00 per donkey fee. If the show results are not returned in time or illegible, the points earned by exhibitors at this show will not be counted towards End of Year High-Point Champion competition.